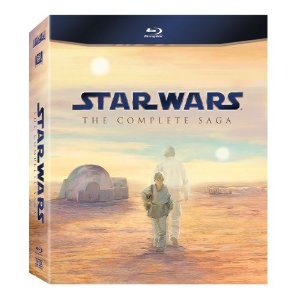 George Lucas' blockbuster franchise can add another milestone to its celebrated history, the biggest first-week sales for a
Blu-ray
, ever.
The 9-disc-set made $84 million globally,
with 515,000 units sold
in North America, alone.
Additionally, the set was the most pre-ordered title, ever.
Despite its popularity, fans have universally panned the films due to their "tweaks," such as added lines or re-done scenes to the original series.
The set includes all six movies, and three extra discs with hours of interviews, making-of documentaries and deleted and alternate scenes.