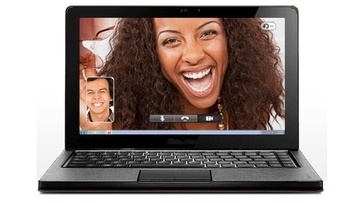 The popular mobile video chat app Tango is now making its way desktop PCs.
Windows-based computers can now make free video calls to other Tango users, even if they are on tablets or smartphones.
For now, the software is not available to Mac users.
If you already have an account, just download the application for your computer and sync the account, simple as that.
When a video call comes in, both the mobile app and the desktop app will ring, giving the user the choice of where to pick up.
Tango became popular, especially on the iPhone, because
Apple
only allowed FaceTime to work via Wi-Fi. Tango works on 3G and 4G.