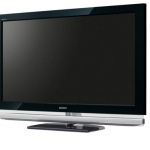 Sony
has recalled 1.6 million Bravia HDTVs this week after it was revealed that faulty components could lead to fires.
The TVs were sold in the last 4 years and there have been 11 reported incidents in Japan since 2008. While there have been no injuries, a recent report of a "small fire and smoke" coming from a customer's TV prompted the recall.
Spokesperson Yuki Shima says the faulty components are in the backlight systems. These can lead to overheating, melting of the top of the LCD set, or even a small fire.
Sony has been hit with a number of recalls in the past years including one just last month with 2 million batteries in Sony mobile phones needing to be replaced due to overheating.
While there haven't been any reports outside of Japan, the recall is global.
The models affected are KDL-40D3400, KLD-40D3500,
KDL-40D3550
, KDL-40D3660,
KDL-40V3000
,
KDL-40W3000
,
KDL-40X3000
and
KDL-40X3500
.