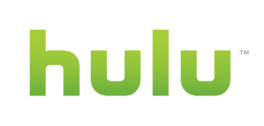 The bidding for
Hulu
has ended with the company's owners deciding not to sell.
The saga of
Hulu
's quest for a buyer began in June with
an unsolicited offer
from
Yahoo
. In the weeks that followed, other companies, including
Google
and
Amazon
got involved.
Eventually
Yahoo
dropped out of the deal, thanks to the
recent corporate shakeup
which resulted in the firing of CEO Carol Bartz
over the phone
.
When the dust settled, the 2 top bidders
were reportedly
Dish Network
and
Google
.
Google
offered the most money, but demanded longer guarantees for content than
Hulu
's controlling owners,
News Corp
,
Disney
, and
Providence Equity Partners
, were interested in.
Dish Network
was willing to agree to their terms, but offered significantly less money. In the end, both offers were rejected.
Today a statement was released on the official
Hulu
blog stating:
Since Hulu holds a unique and compelling strategic value to each of its owners, we have terminated the sale process and look forward to working together to continue mapping out its path to even greater success. Our focus now rests solely on ensuring that our efforts as owners contribute in a meaningful way to the exciting future that lies ahead for Hulu.
A fourth owner,
NBCUniversal
, was forced to give up their voice in the company as part of their merger with
Comcast
earlier this year.
Despite their optimistic statement, there are
significant questions
about
Hulu
's future.
NBCUniversal
has shown interest in pursuing
other outlets
for digital content distribution since losing their voice in
Hulu
's management.
In addition,
News Corp
recently made a change to their corporate policy, forcing
Hulu
to wait
more than a week
to air Fox Network content.
Over time, content providers have expressed dissatisfaction with
Hulu
's failure to match the advertising revenue formerly generated by traditional broadcasting and relationships with pay TV outlets have become strained by a perception of
Hulu
as a competitor.
While
Hulu
CEO Jason Kilar has consistently
shown an interest
in reaching as many viewers on as many devices as possible, he has frequently been forced to block platforms like Boxee which are seen as too competitive with the traditional TV business.
Hulu
's future will depend on their willingness and ability to embrace the new reality of Internet distribution, putting them at odds with the legacy broadcasting business. Without a monumental change in attitudes among their corporate parents, the chances of that aren't looking good.