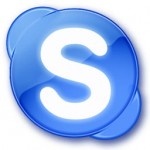 Microsoft
has announced this week the closing of their $8.5 billion acquisition of
Skype
.
Notes Microsoft CEO Steve Ballmer:
Skype is a phenomenal product and brand that is loved by hundreds of millions of people around the world. We look forward to working with the Skype team to create new ways for people to stay connected to family, friends, clients and colleagues ? anytime, anywhere.
The VoIP service will have its own new business division within Microsoft.
Skype CEO Tony Bates will remain as the president of the new Skype division and there will be no layoffs.
Eventually, Skype will be integrated into most of Microsoft's products as part of the suite that includes Zune music, Xbox Live and more.