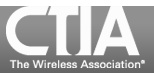 New voluntary industry standards will force carrier to send customers who want them real-time alerts if they are near their monthly voice, data or text messaging limits.
The deal with the FCC has been in the works over the last year after reports of "
bill shock
" has increased significantly. Bill shock is the term given to monthly phone bills that have a severe excess of fees, usually because the user unknowingly went over their data limits.
Over the past year, there have been a few high-profile cases where the bill went as high as $20,000.
Carriers
have agreed
to start the real-time alerts within 12-18 months.
The EU has had similar rules in place since 2010.