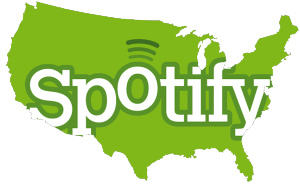 According to different
sources
close to the company,
Spotify
U.S. now has 250,000 paying subscribers.
The number is certainly notable as the platform only launched in the States in July in invite-only beta.
Globally, the company has over 2.5 million paying subscribers.
Spotify continues to expand and has just reached Denmark, the 9th nation to have the service.
The service, which lets users stream limited amounts of music for free (with some ads) or pay a premium for unlimited access (including smartphone/tablet
streaming
), has been very successful in Europe and the U.S. and has been seen as a strong piracy deterrent.