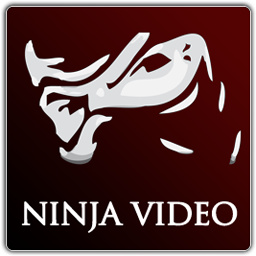 The once-popular NinjaVideo pirated movie
streaming
site, taken down in 2010 as part of the government's ongoing "Operation in our Sites" initiative has now seen two more admins plead guilty to their part in running the site.
NV's "head of security" Jeremy Lynn Andrew of Oregon and "uploader supervisor" Joshua David Evans of Washington now face up to 5 years in prison and a $250,000 fine for copyright infringement and conspiracy.
Evans was responsible for supervising all uploaders to the site and carrying out background checks on anyone looking to speak the admin team. Evans pleaded guilty to pre-release of the movie
Iron Man
2 before its American release date.
Andrew was the moderator of the site and monitored the NV servers for any hack attacks.
NinjaVideo made $505,000 in income during its run and most of that money
will have to be paid back by the guilty admins
. The head admin of NV, Hana Beshara, recently pleaded guilty to negotiating agreements with advertisers and is said to have pocketed $200,000 of the income. Her sentencing is set for January and she will have to pay the money back. Evans will have to pay back $26,600 and Andrew $5250. Co-founder Matthew Smith pleaded guilty to the same charges as Evans and will be sentenced in December.
The final defendant is Zoi Mertzanis of Greece who has yet to be arrested. Mertzanis was the lead uploader to the site and in charge of supervising other uploaders in Europe.