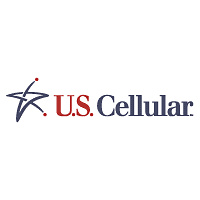 The sixth-largest carrier in the U.S., U.S. Cellular, has noted this week that it will delay its
LTE
4G rollout.
Instead of the Q4 2011, the network will be available for 4G-capable phones in the Q1 2012.
U.S. Cellular says the LTE rollout will be enabled by King Street Wireless. The carrier has a stake in the spectrum management company.
The carrier has 6 million subscribers across the U.S. and the LTE network will initially service just one quarter of them.
First,
the LTE rollout will hit cities
in Iowa, Wisconsin, Maine and North Carolina with additional markets receiving the network support later next year.
Says U.S Cellular:
With a 4G LTE network and cutting-edge 4G LTE devices, customers will be able to connect to their friends and family even faster and get more done when they're away from their home or office. We're excited to partner with King Street Wireless to bring 4G LTE speed to more customers next year that will help them be more productive. Our commitment to providing products and services that simplify and enhance customers' lives is one of the reasons we have the happiest customers in wireless.
US Cellular recently made headlines for saying they turned down the iPhone as it made little sense to them from a financial standpoint.