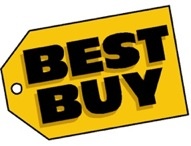 Best Buy has announced today that they are giving away free
HTC
smartphones
to anyone
who purchases the upcoming blockbuster game "Modern
Warfare
3."
The phones are available from Sprint, Verizon, or AT&T and will require you to sign a new two-year contract.
A few of the more notable phones are the
HTC EVO 4G
, the Droid Incredible 2 and the Inspire 4G. Each normally costs $150-200 with contract, making the deal a good one.
Best Buy is allegedly doing the promotion to build consumer awareness about its growing mobile business.
Activision has said it expects to sell 20 million copies of the game before the end of the year, making it by far the best selling game of the year.