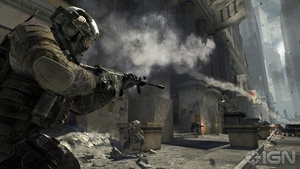 6000 copies of the upcoming Modern Warfare 3 game were stolen this week in France, following a daring armed robbery.
The truck was crashed into by a car in southern Paris before two armed and masked individuals jumped out, tossed tear gas then stole the truck.
Reports
say the lot is worth about 400,000 euros.
There was little other to report on the theft but French citizens are told to look out for stolen copies of the game selling before its official release date.