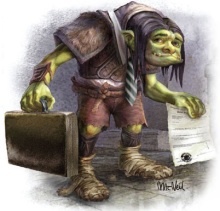 A company called
VirnetX
didn't wait for the ink to dry on their new VPN patent before suing
Apple
for infringing on it at the beginning of the month.
VirnetX
is a typical non-practicing entity (ie patent troll) whose sole business is to be suing other companies for infringement and charging other people who actually do make products.
VirnetX
's patents, including this new one, revolve around VPNs.
VirnetX
's
previous lawsuits
include multiple victories
against Microsoft
and a case
against Apple
which is still pending.
In addition to the lawsuit, VirnetX has filed a complaint with the International Trade Commission seeking to ban imports of the allegedly infringing products.
According to their latest suit,
Apple
has been willfully infringing on
VirnetX
's brand new patent for several years. If you look at the patent, it certainly seems likely
Apple
has been using the method
VirnetX
claims to have invented.
VirnetX
CEO and President Kendall Larsen has released a laughable statement on the ITC complaint saying,
"We look forward to the ITC vindicating our substantial and significant efforts to innovate."
As with most patent troll lawsuits, that's because there really isn't anything new or inobvious about it. The entire patent is summed up in a diagram: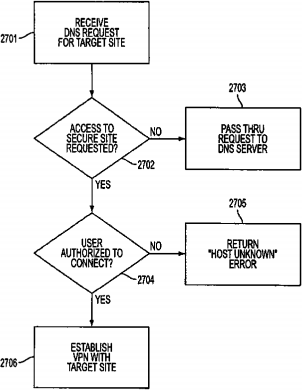 If you know anything about VPNs or networking, and perhaps even if you don't, there's probably nothing here you couldn't have come up with on your own.
Unfortunately for
Apple
, and really everyone since we all end up paying for these suits in the cost of new products,
VirnetX
is suing in an East Texas court known for being favorable for patent claims.
Is it any wonder
Google is complaining
about the patent system stifling innovation?