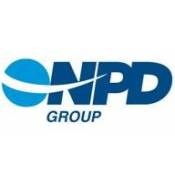 According to the NPD Group, unit sales of the Xbox 360 console rose over 20 percent in October in the U.S., year-over-year.
The research firm said the console was the lone "bright spot" in an industry that was overall pretty flat.
Total sales of software, hardware and accessories rose just 1 percent to $1.08 billion, buoyed by hardware sales which grew 6 percent to $295.6 million.
Additionally,
the group says
the Xbox 360 has 44 percent share in the market and sold 393,000 units in the month.
Xbox console sales have seen a revival since releasing the launch of the
Kinect
last year.