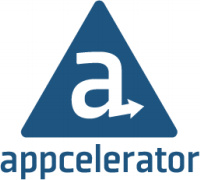 Windows Phone
may not have reached their current goal of being the
number three mobile OS
with consumers just yet, but among developers the story looks a little different.
In a developer survey conducted by
Appcellerator
, makers of the Titanium mobile development platform, with the assistance of IDC, 38% expressed interest in developing for
Windows Phone
. Of those, the majority were specifically saw opportunities with
Nokia
's new
Lumia
line.
While that's still a far cry from
Android
or iOS, it's significantly ahead of
BlackBerry
phones, which interested just 21% of developers.
The other big winner in the survey was
Amazon
, whose
Kindle Fire
is seen as a hot commodity among tablets. Worldwide, compared to other
Android
tablets, it was second only to the
Galaxy Tab
.
US developers were even more enthusiastic about the
Kindle Fire
, putting it ahead of the
Galaxy Tab
and nearly as high as the
iPad
.
The price
, in particular, seems to be the biggest factor.
The
Kindle Fire
's
significant pre-sales
obviously don't hurt either.