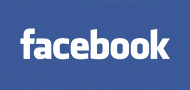 Facebook, through its private share sales, appears to be losing value.
SharesPost, which auctions private shares of companies that have not yet gone public says Facebook shares have fallen from their peak in August at $33 per share to $30 today.

On August 16th, 100,000 shares were sold for $33 per share. On October 26th, 70,000 shares were sold at $32. Yesterday, a large block of 75,000 shares sold for $30 per share, implying a 9.1 percent drop in value in just 2 months.

Facebook is set to go public next year, with a market value of over $70 billion, making it a top tech firm.

Recently, companies like LinkedIn, Groupon and Yelp have gone public and commanded large premiums due to their social networking nature.