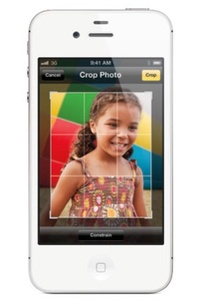 Loyalty highest among iPhone owners, research firm finds.
Gfk
published the findings of a poll it conducted among smartphone owners in several countries. It found that 84 percent of iPhone owners would choose to eventually replace the handset with another, upgraded iPhone. That compares to 60 percent of consumers who have smartphones that run Android who said they'd stick to the same operating system.
Research in Motion (RiM)
didn't fare too well with only 48 percent of respondents admitting they'd stay loyal to Blackberry's. Sales of smartphones continues to grow, though at a slower pace. Still, sales rose 49 percent last quarter compared to the same period of 2010.
Gfk's findings come from interviews with 4,500 people in Britain, France, Germany, Italy, Spain, Brazil, China, Japan and the United States.
"Apple is clearly ahead of the game, but developments next year will challenge that,"
Ryan Garner
, analyst at GfK,
said
. Building market position now is important for players in the smartphone business, as consumers tend to have a high rate of loyalty toward a brand of mobile phone.
Within the next year, the growth of Android is expected to continue and
Microsoft
will push harder to capture market share from competitors.