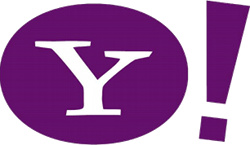 Microsoft
may be looking to buy Yahoo, again, just 4 years after its failed $44 billion bid for the company fell flat.
The software giant has signed a non-disclosure agreement (NDA) with Yahoo that will allow it to poke into its finances.
Yahoo, since firing its CEO Carol Bartz in September, has been looking for a buyer or to sell off its most profitable assets, like its stake in the Alibaba Group.
The board of the company is expected to move forward with a plan in the next few weeks.
Although the NDA could signal Microsoft
is an interested party
, it could also just be the company protecting its search ad joint venture with Yahoo. Microsoft would like to keep that alliance, even if Yahoo is sold off.