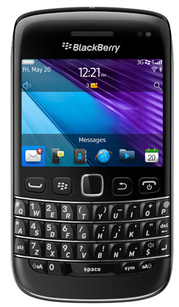 The newly launched BlackBerry Bold 9790 caused a
riot
this weekend in Indonesia, leading to 90 people being injured.
Available for 50 percent off at a mall in Jakartam, it appears that the crowd became "disorderly" after the retailer said there would not be enough units for everyone waiting on line.
200 police officers and mall cops were called in before the crowd was subdued.
Three people were hospitalized with broken bones.
The BlackBerry normally sells for 4.6 million rupees in Indonesia (about $520) and BlackBerry remains the top brand in the nation.
BGR
says that four of the top five selling smartphones in the nation are BlackBerrys.
A video of the crowd before it got crazy: