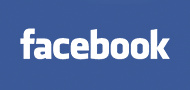 Analyst Rob Enderle has torn the rumored Facebook 'Buffy' phone apart this weekend in a post, going as far as to call it "stupid."
Additionally, the analyst compared the phone to the now-defunct Zune media player line created by
Microsoft
.
Facebook is said to be teaming with
HTC
to create a Facebook phone, one that is based on
Android
, but a variant.
By doing so, the company risks angering Google, a major HTC partner, who may not like having its operating system altered. Additionally, Facebook could anger Microsoft, an investor in Facebook and the creator of the Windows Phone 7 operating system.
Says Enderle (via
PCM
):
You see, HTC is on the other side of the Zune problem. Just as Microsoft lost trust from its hardware partners, an OEM like HTC stepping out against their software partner should have the same kind of collateral damage.

You never want to put yourself at odds with your key revenue source and sow seeds of distrust, but the Zune did that with partners. It was also a colossal failure at the same time, which upset retailers and made them lose their trust in Microsoft.