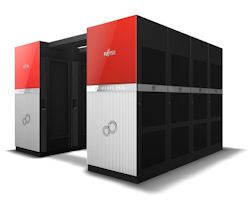 PRIMEHPC FX10 capable of enormous computational performance.
Fujitsu
announced the global availability of its new
PRIMEHPC FX10
supercomputer, which is scalable to a top theoretical processing performance of
23.2 PFLOP/s
(petaflop == 1 quadrillion (1,000,000,000,000,000) floating point operations per second.)
The PRIMEHPC FX10 improves upon the technology used in Fujitsu's
K Computer
, which was crowned the world's fastest supercomputer back in June (up to 10 PFLOP/s).
"By leveraging the new system, it will be possible to address societal challenges?including new drug development, disaster prevention, disaster mitigation, and other measures, to bring about a safe and secure society?and to pursue cutting-edge research, such as enabling the development and manufacturing of new materials without the need to make prototypes. This has the potential to help companies enhance their competitive edge."
Fujitsu said.
In its largest potential configuration consisting of 98,304 nodes, 1,024 racks, the supercomputer delivers a high-speed, ultrascale computing environment with a theoretical computing performance of 23.2 petaflops and 6 petabytes of memory.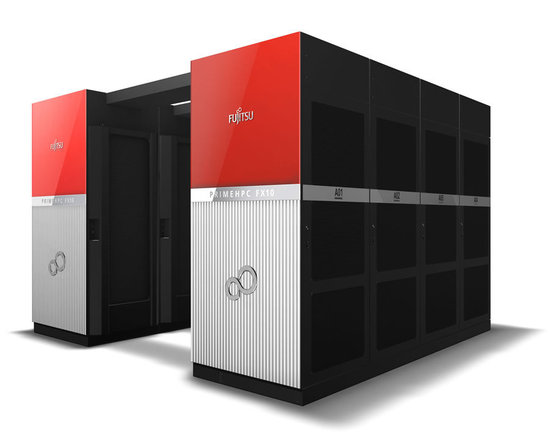 The new PRIMEHPC FX10 can be shipped to customers starting January 2012, scaled to their needs. Fujitsu hopes to sell 50.