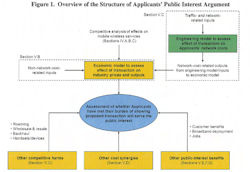 FCC releases report to public, despite protests from AT&T and Deutsche Telekom AG.
There were some suggestions that
AT&T
and
Deutsche Telekom
may have withdrawn their application for approval of the proposed $39 billion AT&T buyout of T-Mobile to stop issues being raised as part of the administrative hearing that could also affect the court case with the
Department of Justice (DoJ)
.
To the great displeasure of AT&T and Deutsche Telekom, the FCC has released a 143 page staff report which probes the proposed merger of AT&T and T-Mobile; a move that would give birth to a new carrier and put 75 percent of the U.S. market under the top two carriers.
The report examines the economic benefits that AT&T and Deutsche Telekom had touted to regulators. The report found that the,
"applicants failed to meet their burden of proof to show that the proposed transaction is in the public interest."
AT&T was not pleased about the release of the report, questioning its motives.
"This report is not an order of the FCC and has never been voted on,"
said
Jim Cicconi
, senior executive VP of external and legislative affairs.
"It is simply a staff draft that raises questions of fact that were to be addressed in an administrative hearing, a hearing which will not now take place. It has no force or effect under law, which raises questions as to why the FCC would choose to release it."
Cicconi also said that AT&T is disappointed that it was not given an advanced copy of the report to review before it was released to the public.
"We have had no opportunity to address or rebut its claims, which makes its release all the more improper,"
he said
.
Download the FCC report from
transition.fcc.gov
.