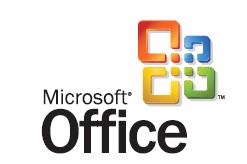 According to
sources
,
Microsoft
is planning to bring a functional version of its Office suite to the iPad next year.
The iPad controls 70 percent of the tablet market and a reasonably priced business app will likely be a hit with the intended crowd. Current rivals include the popular QuickOffice and Polaris.

Furthermore, a version for OS X Lion will hit in early 2012, as the current version, Office 2011, is only technically supported up to Snow Leopard 10.6.8.

Office 2012 for Windows is in beta and will be available next year, as well.

The app is expected to work with Office 365 and should cost $10, say the sources.

Office remains a huge seller for Microsoft, bringing in $11 billion revenue in 2011, so far.