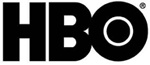 HBO Co-President Eric Kessler
has not so subtly said this week
that Netflix will never get any of the company's original programming.
The company has massively popular series like True Blood, Game of Thrones, Entourage and Boardwalk Empire, among a plethora of others.
Kessler called
streaming
companies "competitors" and also went as far as to say that the current spike in "chord cutting," where consumers cancel their cable TV service, will reverse when the economy recovers.
HBO currently offers its TV shows online and on mobile devices to subscribers via HBO Go, which has been a very popular option since its launch.
Earlier this year, Netflix and HBO publicly bid against each other for the right's to David Fincher's "House Of Cards," with Netflix winning out after offering conditions no other reasonable company could match.