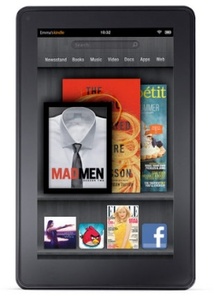 Carter Nicholas of eDataSource has noted today that Amazon has sold 850,000 Kindle Fire tablets through their own site, alone, with many more expected from other retailers.
Says the CEO:
"Our estimate is that Amazon.com has now sold 850,000 units direct from the Amazon.com site. Total sales would be substantially larger. Amazon may have sold as many as 2 million or more so far when you consider all sales channels."
For example, Best Buy has said the tablet is selling extremely well, but we wont see actual figures until their quarterly earnings report later this month.
Amazon did not confirm that figure but did say (via
Cnet
)
"even before the busy holiday shopping weekend, we'd already sold millions of the new Kindle family and Kindle Fire was the bestselling product across all of Amazon.com."