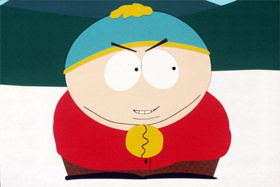 Game Informer's upcoming January magazine will give a first look into the new Obsidian Entertainment-developed "South Park"-based RPG.
The game is called "South Park: The Game," and publisher THQ says the game will hit the Xbox 360, PS3 and PC later next year.
Obsidian is the team behind
Fallout: New Vegas
and
Alpha Protocol
.
South Park creators Trey Parker and Matt Stone are "writing the script, performing the dialogue, and overseeing the development of the game," says
Shack.
Throughout the course of the game you get to control "the new kid" in South Park and the game requires you to make friends and
"defend the town from a wide range of threats."