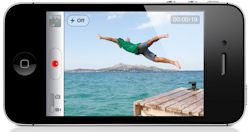 According to the latest numbers from
comScore
, the
iPhone
accounted for more than 10% of US mobile subscribers in October. Their 10.8% subscriber share was up from 9.5% a month earlier.
Keep in mind, this is an accounting of phones in use, rather than sales.
By comparison,
Samsung
phones were used by 25.5% of US subscribers, but that includes both smartphones and feature phones. Despite the
sales gains
in
smartphones
they have made in recent months, their usage share was unchanged from September.
Other companies whose phones were used by more Americans in October were
LG
and
Motorola
, but the trend for both companies was a slight downturn of 0.3% and 0.5% respectively.
At the same time, overall
Android
usage was up from a month earlier, accounting for 46.3% of smartphones compared to 41.9% in September. However, that gain didn't come at the expense of
Apple
, whose phones accounted for 28.1% of usage, compared to 27.1% in September.
Not surprisingly, the biggest loser was
RIM
. They dropped from a share of 21.7% in September to 17.2% in October.
Interestingly,
Microsoft
's share of the smartphone OS market declined slightly as well, dropping from 5.7% in September to 5.4% in October. That number wasn't broken out by
Windows Phone
vs older
Windows Mobile
devices, but presumably the vast majority of those legacy phones have already been retired.
Symbian
, which never had a significant presence in the US to begin with, dropped from 1.9% to 1.6%.