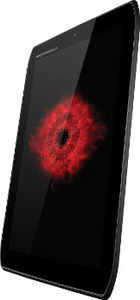 Motorola Mobility and Verizon have announced two new Android tablets, the DROID XYBOARD 10.1 and DROID XYBOARD 8.2, featuring a 10.1 inch and 8.2 inch display respectively.
The tablets will ship with Android 3.2 (Honeycomb), but upgrades to Android 4.0 (Ice Cream Sandwich) are planned for some point in the future.

Both tablets feature dual core 1.2GHz processors and 1GB RAM. They also have 5 megapixel rear-facing cameras with digital zoom, autofocus and LED flash and a 1.3 megapixel front-facing cameras for video chat.

There will also be accessories available, including a HD dock for connecting to an external display via HDMI.

Software included with the DROID XYBOARD tablets will include the Dijit app enabling their use as universal remote controls with an electronic programming guide for TVs, Blu-ray players, DVRs, and other consumer electronics.

Additionally, the 10.1 inch model has stylus support and comes with a precision tip stylus.

The DROID XYBOARD 10.1 will be available with 16GB of storage for $529.99, 32GB for $629.99 and 64GB for $729.99 with a new two-year customer agreement.

The 8.2 inch XYBOARD will be released in just two versions, a 16GB model for $429.99 or 32GB for $529.99, once again a new two-year customer agreement.

A subscription to a Verizon mobile data plan is required with either one.

Verizon will also be offering a $100 discount on either tablet and $50 off selected Motorola accessories with the purchase of the new Motorola DROID RAZR Android smartphone.