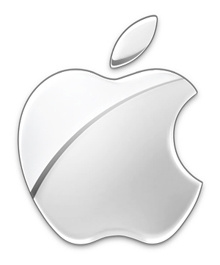 Apple's China woes continue.
A Southern China court has denied
Apple
's claim that a Chinese company has infringed its
iPad
trademark. The Intermediate People's Court in Shenzhen heard Apple's complaint against
Proview Technology
, which the iPad-maker says unlawfully uses the iPad trademark in its products.
The court rejected this claim and pointed out that Proview lawfully
registered the iPad trademark as far back as 2000
for products sold in a number of countries, including China.
Apple is betting heavily on the Chinese market, with executives saying that the company has not even scratched the surface in China when it comes to sales.
But the Cupertino giant has not had a very pleasant Chinese experience. It has had to battle counterfeiters in the region, who peddle millions of phony iPhones and iPads to consumers. It also has had to address the problem of fake Apple stores in the country.
Now a Chinese court has sided with Proview Technology over the use of the iPad trademark in China, and Proview itself is taking legal action against Apple for infringement, seeking $1.5 billion in compensation.