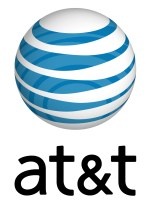 For the second year in a row, AT&T has gotten the worst rating in Consumer Report's annual satisfaction survey.
On the high end, little regional carrier Consumer Cellular got the highest ratings.
Among the major carriers, Verizon took first, Sprint took second and T-Mobile took third.
Despite being in third, T-Mobile had significantly higher ratings than its
GSM
rival, across the board. AT&T had tried to acquire the carrier for $39 billion but was rebuffed by the U.S. government.
"Our survey indicates that subscribers to prepaid and smaller standard-service providers are happiest overall with their cell-phone service,"
added Paul Reynolds, electronics editor
for Consumer Reports
.
"However, these carriers aren't for everyone. Some are only regional, and prepaid carriers tend to offer few or no smart phones.The major carriers are still leading options for many consumers, and we found they ranged widely in how well they satisfied their customers."
Consumer Reports says "we surveyed over 66,000 of our subscribers about their service and customer-support experience with both standard and no-contract providers." The full report will be available next month.