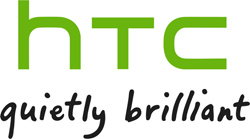 German patent firm threatens retailers with legal action.
IPCom
said on Tuesday that it has requested that German mobile phone retailers stop selling phones made by HTC. It threatened to take legal action against any retailer that persists selling HTC devices, citing a 2009 injunction against the sale of a
HTC
smartphone.
The patent firm also went to the
Mannheim
court and requested that it fine HTC for ignoring the 2009 injunction. The court originally ruled in 2009 that a HTC handset infringed patents held by IPCom, issuing an injunction against sales. It set a penalty of up to ?250,000 for each time HTC failed to comply with it.
HTC appealed the verdict, but last week withdrew the appeal, prompting IPCom to push for enforcement of the injunction. However, HTC says the injunction only covered one HTC handset, and that is no longer solder in the German market.
IPCom hopes for a quick decision in the case, but the Mannheim court is
likely to take months to decide on its requests for sanctions against HTC
.