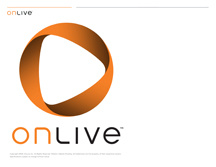 Streaming
games service OnLive has set out to disrupt the mobile industry, introducing apps for
Android
tablets and smartphones.
The apps will let gamers play new PC and console games on their mobile devices, with the touchscreen or with a new OnLive controller. Because it is streamed, users do not need to have huge memory cards to fit the games.
A few of the touch-enabled games are Bastion, Darksiders,
Dirt 3
,
LEGO Batman
and
Warhammer 40,000: Dawn of War II
Chaos Rising.
To use the gaming service you need Android 2.3 or higher. The list OnLive provides says these devices are compatible:
Acer
Iconia Tab
A500
,
ASUS
Eee Pad Transformer,
HTC
Evo View,
HTC Flyer
, HTC Jetstream,
Motorola
Xoom,
Samsung
Galaxy Tab,
Sony
Ericsson Tablet S,
Toshiba
Thrive, HTC EVO, HTC
Nexus One
, HTC Rezound 4G,
HTC Sensation
,
HTC Sensation XL
, Motorola Droid 2,
Motorola Droid X2
, Motorola DROID BIONIC 4G, Motorola DROID RAZR 4G, Motorola Photon 4G,
Samsung Galaxy S II
4G.
Most that have tested the service say gaming has less lag on the phone than on their TV, PC monitor, which makes sense given the much lower
resolution
. However, the virtual controls have been universally panned.