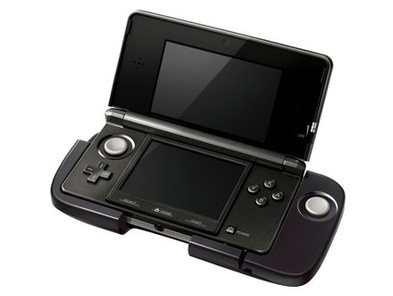 Last week,
Nintendo
announced that its
3DS
Circle Pad Pro would require a AAA battery, much to the dismay of gamers.
This week however, those concerns have mainly been put to bed, as it appears the peripheral will work for 480 hours of gameplay on one single battery, giving most casual gamers a year or so before they need to go out an replace the battery, which can cost as low as $1 for a 2-pack.
The peripheral launches tomorrow along with the release of Monster Hunter 3G in Japan, says
1up
.
First rumored in the summer, the company introduced the Circle Pad in September.
A few other games that can use the control system are Resident Evil: Revelations and Metal Gear Solid: Snake Eater 3D.
The peripheral will likely cost $19.99 when it hits the EU and NA markets.