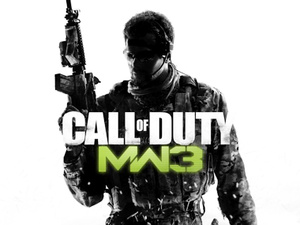 The NPD Group has said today that the gaming industry enjoyed its best November, ever, on the back of Modern Warfare 3.
Notes NPD's Anita Frazier:
This November marks the best November on record for sales of new physical content.
Digital content is not included in the figures, but the NPD says software sales totaled $1.7 billion for the month, up from $1.45 billion last year.
Hardware sales fell, to $982 million from $1.1 billion year-over-year.
The top titles for the month were Modern Warfare 3 and Skyrim,
followed by
:
Battlefield 3
, Electronic Arts
Assassin's Creed: Revelations, Ubisoft
Just Dance, Ubisoft
Madden NFL 12, Electronic Arts
Uncharted 3: Drake's Deception,
Sony
Saints Row: The Third, THQ
The
Legend
of Zelda: SkywardSword,
Nintendo
Batman: Arkham City, Warner Bros. Interactive