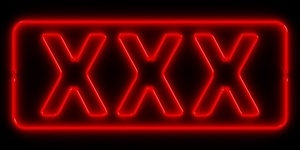 One school has confirmed it was forced to spend on XXX domain names to prevent any tarnishing of its reputation.
University of Kansas has bought numerous domains, including KUgirls.xxx and KUnurses.xxx.
Total expenses? $3000.
The University will sit on the domains
and does not plan to add anything to the sites
.
Over 100,000 pages have already been bought including big-name corporation protection such as Nike.xxx and Walmart.xxx.
Other Universities, like Indiana University, Purdue University and Ball State University have also bought the domain for their name, and other similar registrations, like Indiana taking hoosiers.xxx.
The ICM Registry sells the domain names for $100 a piece.