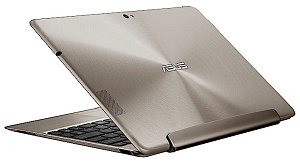 UK retailer Clove has said this week that the highly-anticipated Transformer Prime will reach the nations next month.
Clove has the tablet up for pre-order with stock "expected in January."
The smaller capacity 32GB version will sell for £459.00 (£550.80 with VAT) with the keyboard dock.
Asus' 64GB variant will sell for the same price, but without the keyboard dock. Those are the only two versions available, currently, from Clove.
Finally, the company
has promised an update
to Ice Cream Sandwich in early January.