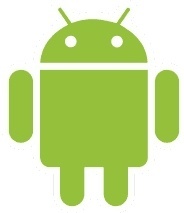 According to the latest figures from
AppData
, users of the
Android
Facebook
app now use it more often than those using the
iPhone
app
.
Comparing AppData's figures for the two platforms, the number of monthly users on both are steadly going up, but Android users are increasing more quickly than on the iPhone.
However, the number of Android users for any given day is already slightly higher than the number of iPhone users. This trend, and the ratio of daily to monthly users, are generally considered important indicators of whether an app is gaining in popularity.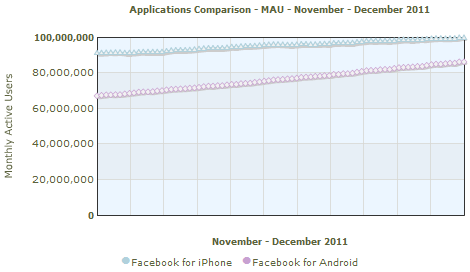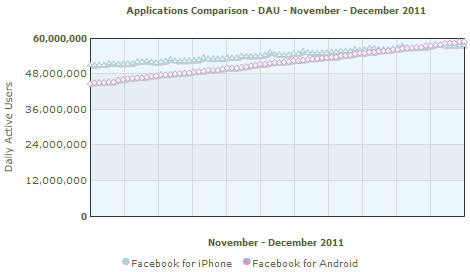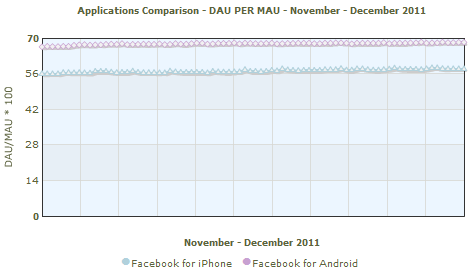 [All figures
via AppData
]
Besides showing a trend which should be of interest to Facebook, this is important for Android as a whole because it shows the value of developing for the platform. Despite the popularity of Android, many developers still see the iPhone as more important.
In some ways that's inevitable because of the range of options in Android devices. The lack of variation in
iOS
devices gives developers more certainty about how they will perform on the iPhone.
At the same time, for apps like Facebook, which don't have significant hardware requirements,
Android's growing userbase
and their increasing use of apps has become an increasingly convincing argument for it being the most important mobile OS for app visibility and revenue.