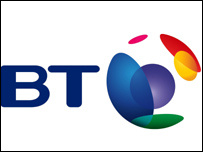 British Telecom (BT) has filed a lawsuit against Google, claiming many of its most popular products and services violate patents.
The products and services include the
Android
Market, Google Maps, Google Search, Google+ and Google Offers.
The patents allegedly being violated are related to "cover systems for navigation information, service provision system for communications networks, and telecommunications apparatus and method," says
Cnet
. BT is seeking monetary damages and an injunction on all the services.
As expected, Google is fighting the claims, saying:
"We believe these claims are without merit, and we will defend vigorously against them."
Google has been the defendant in a high number of lawsuits over the past few years, mainly linked to their
Android operating system
. Heavy hitters like Oracle,
Apple
and
Microsoft
all claim patent violations.