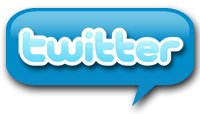 Kingdom Holding Co. has invested $300 million in Twitter, giving it a quick cash infusion.
The investment company, run by Saudi billionaire Prince Alwaleed bin Talal, says the new stake is "strategic" as the company looks to expand and entice more paid advertisers.
Alwaleed is the nephew of Saudi King Abdullah, and is worth about $19 billion. His investment company is known to invest "in promising, high-growth businesses with a global impact." The Prince's most notable investment is a $1 billion stake in struggling American bank Citigroup.
Twitter, launched 5 years ago, now has over 100 million active users and sees over 250 million tweets per day.
The microblogging site
confirmed
the investment, which came through sales on the secondary market from investors and other insiders. Adds KHC's executive director of private equity and international investments Ahmed Halawani:
"We believe that social media will fundamentally change the media industry landscape in the coming years. Twitter will capture and monetize this positive trend."
While still unprofitable, Twitter is expected to bring in $140 million in ad revenue this year.