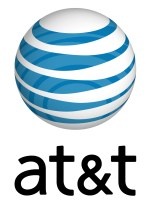 Earlier this week, AT&T quit its $39 billion bid for T-Mobile after government and corporate opposition would have made it almost impossible to complete the acquisition.
Because of the failed bid, AT&T will have to give money and other "goodies" to T-Mobile parent Deutsche Telekom. Today, we have more details on what the company will receive.
First, AT&T will pay a $3 billion breakup fee (the largest ever), which it will pay in the next week. Additionally, the company must agree to "a large package of mobile communications spectrum and a long-term agreement on UMTS roaming within the U.S. for T-Mobile USA, all of which is worth about $1 billion," says
Cnet
.
T-Mobile will get new spectrum in 128 markets, including most of the major markets including Los Angeles, Dallas, Houston, Atlanta, Washington, D.C., Boston, San Francisco,
Phoenix
, San Diego, Denver, Baltimore and Seattle.
On the roaming end, T-Mobile will get to roam on the AT&T network for the next 7 years.