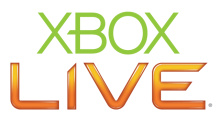 Although unconfirmed by
Microsoft
, Epic Games community manager Will Kinsler says the software giant will begin blocking gun avatars from Xbox Live starting on January 1st.
Says Kinsler:
"Heads up! Starting on Jan. 1, 2012, the Lancer and Hammerburst avatar items will no longer be available on Xbox LIVE Marketplace. If you've purchased the items prior to Jan. 1, you will be able to keep them. A new policy goes into effect for all gun-like avatar items on the Marketplace, so get them while they're hot."
There are additional guns besides the Lancer and Hammer, and those are posted here:
Neogaf
.
Other weapons appear to be okay, including tanks, lightsabers, chainsaws and armored helicopters, so it is unclear where the policy sets its boundaries.
PCM
speculates that the new policy is related to Kinect's ever-improving ability to
map
avatar movements to real-life gestures. This does not make all too much sense, however, as users who have already purchased the avatars get too keep them.
Perhaps Microsoft just needed a quick revenue boost from its Xbox Live division.