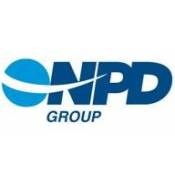 According to the latest market research from The NPD Group, smartphones are stealing market share from point-and-shoot cameras and traditional camcorders.
The group's Imaging Confluence Study shows that more and more consumers are taking pictures and videos on their smartphone and less and less are using traditional cameras or camcorders, including the once-popular Flip and Vado pocket camcorders. The "percent of photos taken with a smartphone" jumped to 27 percent this year from 17 percent last year.
Concludes Liz Cutting, executive director and senior imaging analyst
at NPD
:
There is no doubt that the smartphone is becoming 'good enough' much of the time; but thanks to mobile phones, more pictures are being taken than ever before. Consumers who use their mobile phones to take pictures and video were more likely to do so instead of their camera when capturing spontaneous moments, but for important events, single purpose cameras or camcorders are still largely the device of choice.
Overall, low-end point-and-shoot cameras are feeling the biggest squeeze, with units sales down 17 percent year-over-year. Camcorders are down 13 percent and even more in dollars, since prices have dropped significantly. On the other end, SLR camera sales increased by 12 percent.