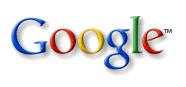 The University of California-Berkeley has chosen Google Apps over Microsoft's Office 365 as their new cloud-based email and calender provider.
After an "exhaustive" review process, the major university decided on the Google-based system:
"While both products are feature rich and offer advantages over our current environment, the analysis concluded that the Google offering was the better overall fit for the campus at this time."

Additionally, the school revealed their selection criteria by releasing a matrix assessment.
Microsoft
scored higher in key areas like security, contract terms and ease-of-use for the calender, but the university still went the other way.
Berkeley
decided on
Google because it was easier to roll out and most of its student already have Gmail accounts and familiarity with Google applications.
Concludes the report:
"Google's solution is optimized for web-based interaction. It is designed to be quickly provisioned and a migration to Google could begin more quickly than one to Office 365."
Overall, the migration will take 10 weeks.