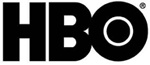 HBO has officially declared war on Netflix, telling the company
they have to pay full price
for DVDs and Blu-rays for their rental service.
The move, which will forbid Netflix from purchasing HBO content at a discount (or rental versions), has made it clear that HBO believes Netflix to be a competitor, one that it will not just roll over for. HBO has significant assets and has seen strong demand for its HBO Go
streaming
service.
Because of HBO's decision, Netflix must purchase seasons discs of True Blood and other popular series at retail prices. Netflix, for its part, says it will
"continue to provide HBO titles on DVD and Blu-ray to our members."
Netflix has tried for over a year to license a deal with HBO for its original content, but the company has not budged. That being said, HBO remains a premium channel, and its HBO Go streaming service is available to anyone who pays for the TV channel.
While HBO does make its shows available on
iTunes
as a la carte downloads, it will not make it available as part of a subscription model. HBO is said to be Netflix's role model in the original content streaming business, and it is clear they are trying to emulate the service by purchasing content like David Fincher's "House of Cards" and a new season of "Arrested Development."