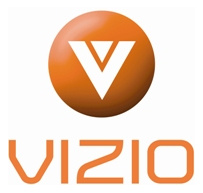 We reported earlier that
Vizio
plans to disrupt the PC market, with a new line of ultrabooks and all-in-ones.
The company has released press shots of the computers, but a full announcement is coming at
CES
, hopefully with more details on the specs.
Original story:
Vizio, which quietly took over the U.S. HDTV market with its low-priced offerings, has plans to do the same to the PC market.
The company will show off two desktops and three notebooks at next week's CES show, said Chief Technology Officer Matt McRae. The computers will go on sale in June and McRae says they will sell at "a price that just doesn't seem possible."

Vizio started in 2002 and the company became so popular due to their good quality at low price points that two veterans, Philips and Pioneer, eventually left the market completely. "It's very similar to TV -- we want to get in there and disrupt it," added McRae. "We think most PCs have been designed for the small-business users, that others have not done a very good job of making them entertainment devices."



The desktops will be "all-in-ones" with 24 or 27-inch displays. That market is currently dominated by Apple's iMacs and HP devices. The notebooks will be a 15.6-inch model and two smaller ultrabooks. Each of the devices will have "entertainment features that deliver audio and video to Vizio TVs and speakers," notes the company.
Pics via
Verge
: