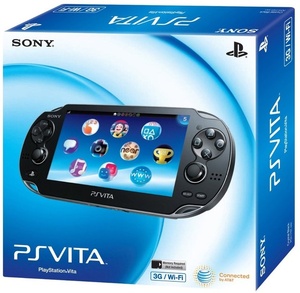 AT&T has noted today that the upcoming PS Vita with 3G will be carrier locked, meaning only AT&T SIM cards will work in the handheld.
All international
GSM
SIM and T-Mobile in the U.S. will give an error when turned on.
Yesterday, the carrier revealed pricing for the 3G data plans. The carrier says 250MB will run you $15 per month, and $25 will get you 2GB. Those prices come on top of the extra $50 premium the 3G model demands on the base price.
Although the device is carrier-locked,
Sony
revealed that device will at least be region-free, meaning Japanese games will work on American handhelds, and every other combination.
With a release date in late February for the U.S. and Europe, the Vita will run on an
ARM
Cortex A9 quad-core processor and be powered by a quad-core PowerVR SGX543MP4+
GPU
.
Featuring a 5-inch capacitive multitouch OLED screen (with 16 million colors), the device will be 7.16 by 0.73 by 3.28 inches. Furthermore, the Vita has 512MB memory and 128MB VRAM in its graphics processor.