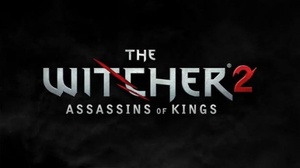 CD
Projekt RED, the developers behind the popular "Witcher" series, have ended their controversial methods of using law firms and torrent-watching private companies to find pirates of their games and sue them.
The devs, which are anti-
DRM
, lost most respect with gamers after deciding to go the route of the
RIAA
and other groups in their actions against pirates. The company, through the law firms, was sending letters demanding 900 euros to alleged pirates found via their IP addresses.
Regardless, the company
has now flipped
, and will no longer be suing alleged downloaders:
CD Projekt's CEO Marcin Iwinski says:
In early December, [a TorrentFreak] article was published about a law firm acting on behalf of CD Projekt RED, contacting individuals who had downloaded The Witcher 2 illegally and seeking financial compensation for copyright infringement. The news about our decision to combat piracy directly, instead of with DRM, spread quickly and with it came a number of concerns from the community.

Repeatedly, gamers just like you have said that our methods might wrongly accuse people who have never violated our copyright and expressed serious concern about our actions.

Being part of a community is a give-and-take process. We only succeed because you have faith in us, and we have worked hard over the years to build up that trust. We were sorry to see that many gamers felt that our actions didn't respect the faith that they have put into CD Projekt RED.

Our fans always have been and remain our greatest concern, and we pride ourselves on the fact that you all know that we listen to you and take your opinions to heart. While we are confident that no one who legally owns one of our games has been required to compensate us for copyright infringement, we value our fans, our supporters, and our community too highly to take the chance that we might ever falsely accuse even one individual.

So we've decided that we will immediately cease identifying and contacting pirates.