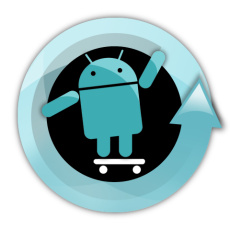 CyanogenMod, by far the most popular custom ROM available to
Android
users, has surpassed 1 million active users this week.
The ROM, which is available to users who have rooted devices and custom recovery loaders, is continuously updated for a large number of smartphones and tablets. The current stable version, 7.1, is based on Google's Android 2.3.7 and an alpha version of 9.0 (which is the CM version of ICS) is available for some devices, as well.
Most fans of CyanogenMod point to its speed, functionality and ease of use, all of which are usually better than the bloated versions of the operating system found on
HTC
,
Motorola
or
Samsung
devices.
The group has posted figures
here
on the amount of downloads, what versions and for phones:
Official Installs 599,760
Unofficial Installs (KANGs) 430,454
TOTAL 1,030,214

Top installs by Version:

7.1.0 243,183
Nightly 193,576
7.1.0-RC1 48,776