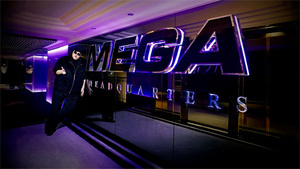 Yesterday, the U.S. government shut down Megaupload.com, one of the largest and longest running cyberlockers in the business. Its founder, Kim Dotcom, and a handful of employees were arrested and charged with copyright infringement.
One of the more interesting points of the story is the fact that on the now-defunct site, the rapper and producer Swizz Beatz was noted as the CEO of the company. Beatz, whose real name is Kasseem Dean had been listed with the title for months but was nowhere to be seen in the 72-page indictment.
Time
did some investigating and found that Dean was negotiating to be CEO, but it never came to fruition.
Says Megaupload's lawyer:
"To my knowledge, Swizz Beatz was never involved in any meaningful way. He was negotiating to become the CEO, but it was never official."
The rapper has yet to comment on the shut down.