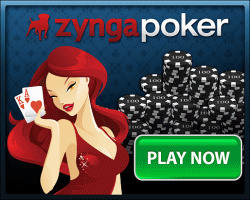 Zynga has confirmed it is in "active conversations with potential partners" to break into the real gambling business.
Following a ruling last month by the U.S. Department of Justice that only online sports betting is illegal, some states are moving forward to legalize online gambling of other sorts, including card games.
To break into the $36 billion market,
Bloomberg
says Zynga would need to partner with a casino or other operator that could get an Internet gambling license and then only operate in a state where gambling is legalized.
The social gaming company is behind hits like FarmVille, CityVille, MafiaWars, Empires and Allies, Words with Friends, and Zynga Poker. The company has 4 of the top 5 most popular games on Facebook, and has over 200 million monthly users. 30 million players alone play Poker on a monthly basis. That does not include its popular Hold'Em and other game apps.
Zynga makes money through virtual item sales like new guns, poker chips, and upgrades for your farm and there are certainly players out there who would like the ability to win real money.