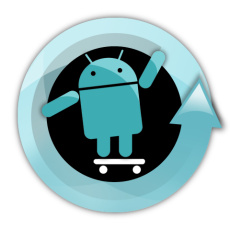 One of the major reasons some people favor
Android
over
iOS
is
Google
's generally lax standards for
Android Market
submissions.
Which isn't to say there aren't any standards at all. In fact, one of the provisions of the Android Market developer agreement forbids any app which allows the user to bypass carrier restrictions. That includes apps for
rooting
or unauthorized
tethering
.
Koushik Dutta
, a
CyanogenMod
developer and creator of the widely used
ClockworkMod
and
ROM Manager
, has floated the idea of a new store for apps which are disallowed by this provision. In a post to Google+, he threw out some suggestions for discussion.
He began by explaining his personal motivation. Primarily, he is unhappy with Google's policy of bowing to
carrier demands
:
I've been bouncing this idea around for a while now, and it seems like an even better idea now, given my recent brush with this problem: we need an App Store for root apps. We also need an app store for apps that are getting shut down for no good reason, other than carrier, or some random corporation doesn't like it.
It's worth noting that Dutta has been working on a tethering app for non-rooted Android devices which is presumably what he's referring to.
In addition to offering apps Google doesn't, Dutta sees this as a way to support Cyanogenmod. He previously reached out to
Amazon
with an offer to include their Android app store in the CyanogenMod ROM in exchange for a cut of each sale, but they weren't even interested in talking about it.
You can read his full post
on Google+
.